Search engine optimization (SEO) improves the visibility and ranking of a website or web page in search engine results pages (SERPs) for relevant keywords or phrases. SEO is a complex and ever-changing field, and many businesses and organizations struggle to keep up with the latest trends and best practices. Hiring an SEO consultant can help with this.
A consultant who knows SEO strategy helps businesses and organizations improve their online visibility and rank in search engine results. They work with clients to learn about their goals, target market, and business sector. Then, they use their SEO knowledge to create and implement a custom strategy to help clients reach their goals.
An SEO consultant may play different roles depending on what the client wants. Still, they will generally research the client's industry, target market, and competitors before using this information to choose the most relevant and popular keywords or phrases for the client's website.
To make the website more search engine friendly and ensure that it is optimized for the desired keywords or phrases, they will then work to optimize the website's structure, content, and code.
Some of the Key Tasks an SEO consultant may perform include:
Keyword research
Site audits
On-page optimization
Content optimization
Link building
Tracking and analyzing website data
Identifying and resolving technical issues
Staying up to date with the latest SEO trends and best practices
An SEO consultant's job may also involve working with other digital marketing professionals, such as content marketers, web designers, and social media specialists, to ensure the client's overall digital marketing strategy is well-integrated and effective.
It's important to note that SEO is an ongoing process, not a one-time task. SEO consultants must keep up with the latest trends, algorithm updates, and best practices, and adjust their strategies accordingly. They also have to keep an eye on how the client's website is doing and make changes as needed to make sure it keeps getting better
. When technical SEO issues arise, you will have someone ready to call. And, a continuing SEO audit by an expert can find issues that you otherwise would not even have realized.
Overall, an SEO consultant can be a valuable asset for any business or organization that wants to improve its online visibility and rankings in search engine results pages.
With the right strategy and approach, an SEO consultant can help a business or organization achieve its goals and reach its target audience cost-effectively and measurably.
5 Signs It's time to Hire an SEO consultant
Regarding online marketing, search engine optimization (SEO) is crucial for driving traffic to your website and increasing your visibility in search engine results. However, SEO services can be complex and time-consuming, and many businesses struggle to keep up with the constantly changing algorithms and best practices.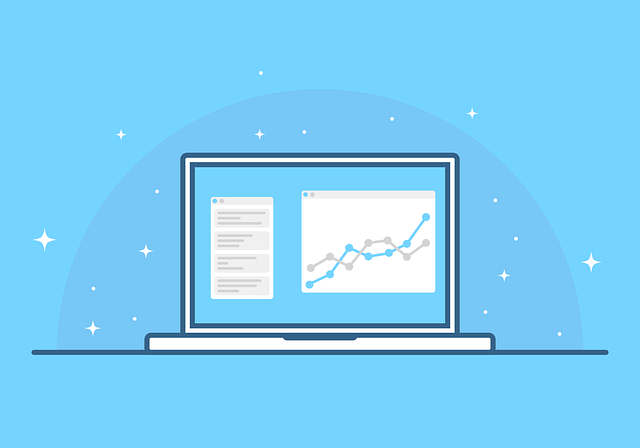 Here are five signs that it's time to bring in a professional SEO consultant expert:
Your website traffic is stagnant or decreasing. If you're not seeing an increase in traffic to your website, likely, your SEO efforts are not reaching their full potential.
Your website is not ranking well in search engine results. If your website is not appearing at the top of search engine results for relevant keywords, it's a clear sign that your SEO strategy needs an overhaul.
You are not seeing a return on investment from your online marketing efforts. If you're investing time and money into online marketing but not seeing a return on investment, it's time to bring in an expert.
You have recently redesigned your website and must ensure it is optimized for search engines. Website redesigns can be a great opportunity to improve your SEO, but they can also cause problems if not done correctly.
You are launching a new website and want to ensure it is set up for success in search engine rankings. If you're launching a new website, it must be fully optimized for search engines from the start.
SEO consulting can be a great investment for your business. These professionals can help you identify and address any issues that may be holding your website back and develop more SEO strategies to drive traffic and increase your search engine visibility.
The Top Eight skills I look for When Hiring an SEO Consultant
When hiring an SEO professional, there are several key skills and qualifications to look for. Here are eight of the most important skills to look for when hiring an SEO:
Knowledge of search engine algorithms: A deep understanding of how search engines work, including their algorithms to rank websites, is essential for an SEO professional. This knowledge will help them develop strategies that are most likely to improve a website's visibility and rankings.
Keyword research: When an SEO consultant, the professional should be able to conduct thorough keyword research to identify the most relevant and high-volume keywords or phrases for a website. This will help them optimize the website's structure, content, and code to target these keywords and improve visibility in search engine results pages.
On-page optimization: A good SEO consultant should have a solid understanding of on-page optimization techniques, including how to structure a website, create meta tags, and optimize images and videos for search engines.
Technical SEO: SEO professionals should understand the technical aspects of SEO, including how to resolve technical issues that can negatively impact a website's visibility and rankings.
Content optimization: When SEO consulting, a professional should be able to create and optimize high-quality content that is relevant to the target audience and optimized for search engines.
Link building: A solid understanding of how to build backlinks to a website is crucial for an SEO professional. Backlinks from authoritative and relevant websites can improve a website's visibility and rankings.
Analytics and reporting: An SEO professional should be proficient in using analytics and reporting tools to track and analyze website data. This will help them identify areas where the website is performing well and areas that need improvement.
Adaptability: SEO is an ever-changing field and an SEO professional should be able to adapt to new trends, algorithm updates and best practices. This will help ensure that the SEO strategy stays up-to-date and effective.
Overall, hiring a great SEO consultant with a combination of these skills and qualifications will help ensure that your website's visibility and rankings in search engine results pages improve and you reach your target audience cost-effectively and measurably.
What Personal Values Should You Look For When Hiring an SEO Consultant
If an SEO consultant does these things, keep them close because they are one of the good ones:
Curiosity and Genuine Interest
A good SEO consultant will seek to understand your product, features, and business as a whole. If you are a new company, do not be afraid to share your ideas and vision. Most consultants who ask deeper questions about your business are seeking to understand what niche your business is in. This helps consultants understand the competitiveness of keyword clusters and the cost/value of working on SEO.
For example, a company ranking for national financial, banking-related terms would take more money and time than a company ranking for local bars in town. If the SEO consultant does not seek to understand your company, then the consultant is most likely giving un-customized advice. A good SEO campaign should fit the company's goals. The consultants' job is to understand, envision, and explain this fit.
Educational
If an SEO consultant says, "This is too complicated for me to explain to you," find another SEO consultant. While some details of SEO may be difficult to explain, there is no reason for a consultant to hide any details. You should expect your SEO consultant to explain what they are doing, the tools they are using, and the reasoning behind any conclusions they are making.
Forbes made a great list of SEO terms to look out for when hiring an SEO consultant.
Honest and Realistic
SEO can be difficult and take a long time. While we would like someone to tell us we can be the #1 ranking for our keyword in one week, it is not likely. A good SEO consultant will not be afraid to break the difficult news to you, including the possibility of a keyword or keyword cluster being out of your budget. Words of advice: if it sounds too good to be true, it probably is.
Timely
Find a consultant who will treat each new client in the same light. That includes responding promptly. I have heard horror stories of companies having to follow up with a consultant four different times to answer a question.
The smart move is to find someone who will prioritize you and your goals.
5 Actionable Ways to Find a Good SEO Consultant
Here are 5 actionable ways to find a good SEO expert:
Ask Your Network For Referrals
Who can give more trusting referrals than your own network? Shoot out a LinkedIn post for a Facebook message asking for referrals to a good SEO consultant. Not only can your network tell you who to partner with, but also who they have had bad experiences with and to stay away from. With pre-built trust, your network is a great first step to finding a consultant for organic search.
Search Through Online Lists of SEO Consultants
Find pre-built lists of SEO consultants on Google. In addition to not having much work to search through, guess who is going to rank the highest in lists of the best SEO consultants? Any ideas? Maybe someone very talented at ranking high on Google? That's right. The SEO competitions are happening daily for search terms like "best SEO consultants."
If an individual can rank high on a competitive search term like this one, then they are likely worth hiring for some SEO advice.
Find SEO Consultants with Positive Reviews
More straightforward advice here. But, you would be surprised that some people hire SEO consultants without researching their past work or client satisfaction. An actual review is not on the SEO consultant's website homepage.
Use review websites or contact past clients to see true reviews of the consultant. This will give you a better understanding of who you might be hiring.
Ask a Non-Consultant Expert to Consult You Instead
Plenty of SEO experts are not consultants. Perhaps you know of SEO experts who work for another company but are not currently hosting a consulting business. Give the expert an offer to consult you on your business's SEO on the side.
The best thing about hiring this way is that you do not have to do as much due diligence. While they may be too busy with their work, sometimes it may become a valuable consulting partnership.
Hire an Agency to Do it For You
Instead of dealing with a consultant and implementing the strategies yourself, hire an agency that specializes in SEO and knows what they are doing. This way you know it is being done right. There are plenty of agencies out there.
Similar to consultants, be sure to check reviews and past client satisfaction with the agency. Due diligence can save you lots of time and money.
Average Costs Hiring an SEO Consultant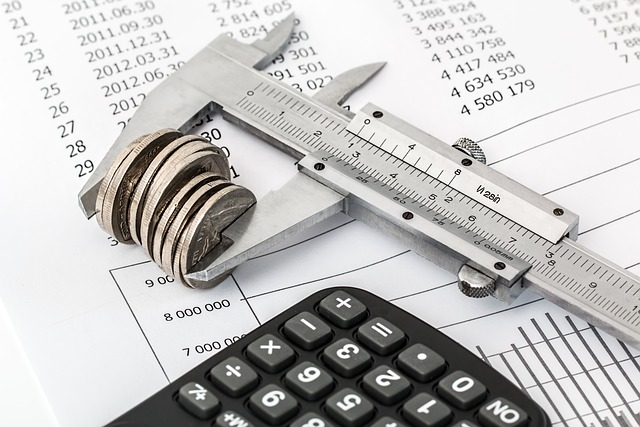 The cost of hiring an SEO consultant can vary significantly depending on some variables, such as the consultant's experience and credentials, the nature and extent of the project, and the scope of work.
Consulting Costs
An SEO consultant may charge anywhere from $75 to $150 per hour. Some consultants may charge a flat rate for specific services, such as keyword research or site audits.
Campaigning Costs
For a small to medium-sized business, the cost of an SEO campaign can range from $500 to $5000 per month, depending on the scope of work and the business size. The price can be much higher for larger or "enterprise-level" businesses, even reaching tens of thousands of dollars per month.
Businesses should plan to continue investing in SEO to maintain and improve their website's visibility and ranking in search engine results pages. This is because SEO is a continuous process, not a one-time task.
Before hiring an SEO consultant, it is always best to clearly understand the services and price. It is a good idea to get quotes from several SEO consultants and compare them based on their skills, experience, and the services they offer.
Remember Google's SEO Guidelines
Google's SEO guidelines are a set of best practices and recommendations for optimizing a website to improve its visibility and ranking in search engine results.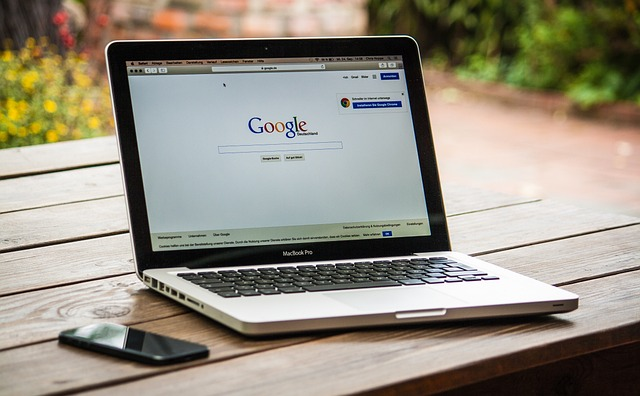 Some of the main guidelines include:
Creating High-quality, Unique, and Relevant Content.
Google values websites that provide useful and informative content to users. Content copied from other sources or low-quality is less likely to rank well.
Making sure your Website is Technically Sound
This includes ensuring that your website is mobile-friendly, has a fast loading speed, and is free of broken links and other technical errors. Google Analytics and Google Search Console are great places to start to understand how Google views your site health.
Improving the User Experience
Google prioritizes websites that provide a good user experience, such as easy navigation, a clear and consistent layout, and fast page load times.
Building Quality Backlinks
Backlinks from other websites to your website can indicate that your content is valuable and trustworthy. However, Google also looks at the quality of the linking website and the relevance of the linking content.
Optimizing your Website for Keywords
Use keywords in your website's title tags, meta tags, and content in a natural way, but don't stuff them in or overuse them.
Optimizing your Website for Local SEO
If you have a physical location or serve a specific geographic area, you should optimize your website to rank well for local search queries.
Making Sure Your Website is Secure with HTTPS
Google gives preference to websites that use HTTPS over HTTP to encrypt the data between the server and the browser
Following Google's Webmaster Guidelines
Google's Webmaster Guidelines provide a comprehensive list of best practices for SEO, including information on avoiding common mistakes and penalties.
It's important to note that Google's SEO guidelines constantly evolve and change, so staying up-to-date with the latest best practices is crucial.
Hiring an SEO Agency (Our Pitch to You)
Our agency, Adogy, is a digital PR and SEO agency specializing in media placements. Media placements can help generate traffic, build credibility, and boost organic traffic rankings. With backgrounds in SEO, PR, and influencer marketing, our agency is a great fit for companies looking to build credibility and ownership in their industry. We are quality SEO consultants ready to do excellent work! Schedule a call with us today!
Related Post: How to Get Featured in a Magazine